A Unique Flag for People as Unique as the Landscape
In the 2023 Utah Legislative session, the new Beehive Flag earned House and Senate approval, and then was signed into law by Gov. Spencer Cox on March 21. Thanks to all the Utah volunteers, flag lovers, students, voters, artists, and designers who joined the conversation.
---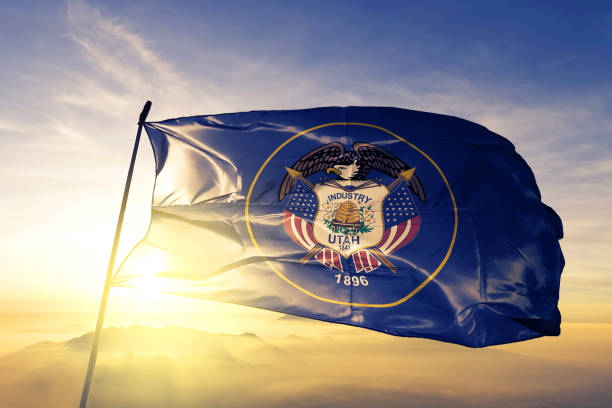 ---
Do I need to retire the former state flag? No. Utah's former state flag will be preserved in an elevated form. It will be flown with the new flag at the Utah State Capitol during official ceremonies, special events, and legislative sessions. As a historical emblem, Utah's seal will continue to be displayed — and continue to honor our state's legacy.
---
Download the Design and other Resources
Embrace the emblem of Utah's rich heritage and vibrant identity by downloading the captivating new Utah flag design, and proudly display it to celebrate the state's timeless legacy and bright future.